FOR IMMEDIATE RELEASE
PTSD911 Documentary filmmakers receive support from ICISF
The International Critical Incident Stress Foundation @ICISFInc joins the producers of the PTSD911 documentary as a sponsor.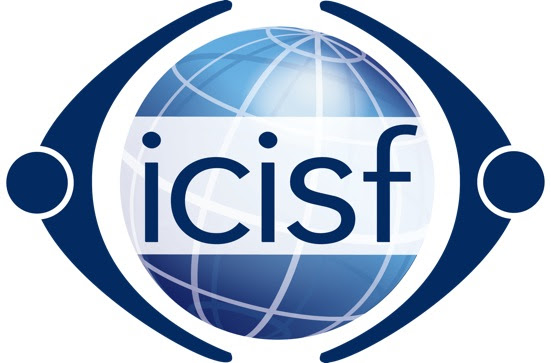 Emmitsburg, MD – 8/30/21 – Recognizing the importance of the subject of mental health as it relates to first responders, The International Critical Incident Stress Foundation (ICISF) has joined forces with the producers of the documentary film PTSD911 as a sponsor. "This film is not only a product that the ICISF supports, but also it will be a resource for us to enlist greater public support and to convince decision makers to endorse efforts to help responders. The value of this film in regard to helping combat the crisis of post traumatic stress is essentially immeasurable. Please join with us to support this film." said Rick Barton, CEO of ICISF in his letter of endorsement of the film. Mr. Barton was the very first member of the film's advisory board, and has been an advocate of the project from the beginning.
ICISF joins the National Alliance on Mental Illness (NAMI) who provided funding for the project earlier this year. "I'm thrilled that these important national organizations are joining with us to tell this story. I've especially been thankful for Mr. Barton's support, endorsement, and his passion for helping first responders thrive. It's important for us to have organizations like ICISF and NAMI get behind this effort. We can't make a film of this magnitude without financial support, and their donations and their reach are vital to bringing the project to the public," said Conrad Weaver, director of PTSD911. Additional funding for the project has come from a private foundation, family, friends, and individuals through a crowd-funding campaign.
Weaver and his team continue to seek support and additional sponsors in order to be able to complete the film. The producers of PTSD911 plan on having the film completed by National First Responder Day, October 28, 2022.
To make a donation toward the film, or to learn more about PTSD911 visit, www.ptsd911movie.com.
About PTSD911
PTSD911 is a documentary feature film that explores the struggle of emergency first responders who battle the demons of post-traumatic stress but are often afraid of the very real threat of losing their job if they ask for help. The filmmakers' goals are to raise awareness to the issues of mental health and wellness in the first responder communities, encourage responders to ask for help, and inspire change in how agencies deal with members who are suffering. Learn more, and watch the trailer at www.ptsd911movie.com
About ICISF
The mission of the International Critical Incident Stress Foundation, Inc. is to be the leader in providing education, training, consultation, and support services in comprehensive crisis intervention and disaster behavioral health services to emergency responders, and other professions, organizations and communities worldwide. Learn more at www.icisf.org/
Conrad Weaver
Producer/Director
301-606-7794
[email protected]