During National Police Week, we wanted to provide upcoming training, resources and organizations that are dedicated to honoring America's law enforcement community.
Upcoming ICISF Training – view event calendar or on the Virtual Training page for up to date information.
ICISF Resources – you can view all of our other resources by visiting our website
---
The Principal Organizers of National Police Week
Learn more about what each of these organizations are doing in honor of National Police Week.
---
Strategic Partners affiliated with Law Enforcement
Learn more about each of our strategic partners, their mission and additional resources offered for Law Enforcement personnel.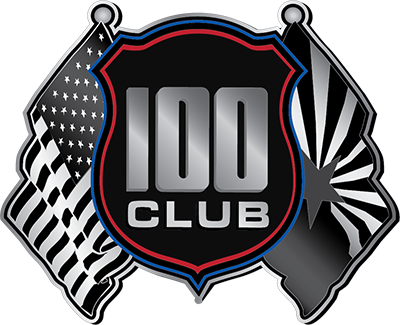 The 100 Club supports all city, county, state, federal and tribal public safety agencies, fire services, probation, corrections, parole and law enforcement departments who provide for the safety of the citizens of Arizona.
Additional Resources
Peer 100 Wellness Program – The 100 Club of Arizona's Peer 100 program addresses the wellness challenges in the public safety profession for officers/firefighters and their families.
The Call Podcast – 'The Call' is a storytelling podcast that brings you tales from behind the badge. Join us as we immerse ourselves in stories told by the men and women who have answered the call to public service.
1st Responder Conferences
1st Responder Conferences is committed to the emotional, physical, and spiritual well-being of the public safety work force and work with leaders in the public safety profession to make this possible.  We recognize that first responders are our greatest asset and we feel it is our responsibility to create a climate that supports good health and resiliency.
We are dedicated to promoting awareness at our conferences surrounding the difficulties of the profession and inspiring conversations that minimize the stigma associated with the stresses our first responder's experience. We provide education, mental health tools and resources for agencies, individuals, and family members.  Our mission is to improve the quality of life for all who dedicate themselves to protecting and serving others.
The mission of Crisis Response Canines is to provide strength, comfort, and emotional support to individuals, families, communities, and first responders experiencing intense traumatic emotions in the aftermath of critical incidents.
It is the mission of First H.E.L.P. to reduce mental health stigma through education, advocate for benefits for those suffering from post-traumatic stress, acknowledge the service and sacrifice and support the families of first responders we lost to suicide, assist first responders in their search for healing, lead policy makers and legislators toward necessary change, and to bring awareness to suicide and mental health issues within public safety.
Lighthouse Health & Wellness
Lighthouse Health & Wellness was designed to provide first responders and those that support them anonymous access to existing health and wellness programs, along with a growing library of the latest educational health and wellness information and tools that have been tailored to the unique needs of those working in public safety.  
Their mission is to ensure that every public safety agency in the nation is able to provide its employees and families with sustainable, confidential and anonymous access to first responder focused health and wellness resources. As such, the Lighthouse Health & Wellness portal is and always will be provided at no cost to our nation's first responders and those that support them.
News & Blog
Read more articles & updates from the Lighthouse Health & Wellness.
PTSD911: A Documentary Film
Emergency first responders are suffering from post-traumatic stress in record numbers, 
but they are often afraid of losing their job if they ask for help; this must change.
PTSD911 is a documentary film about real people: normal, average human beings who have chosen to work in professions that require above average heroism, fortitude, and resolve. These men and women have jobs that require a willingness to face things that most of us can't even imagine, yet maintain a high level of dignity and professionalism.  First responders in fact repeatedly see and experience things that most of us will never see, causing compound issues related to post-traumatic stress injuries and disorders.
PTSD911 is produced and directed by Conrad Weaver, winner of a 2020 TIVA-DC Peer Gold Award for his 2018 film, Heroin's Grip. Conrad also received a 2015 Mid-America Regional EMMY® award for his 2014 documentary, The Great American Wheat Harvest.
Warrior's Rest Foundation
Warrior's Rest Foundation's mission is to equip peer support teams not only with the crisis intervention techniques but also provide education content to empower the teams to initiate conversations within their respective agencies and departments that will minimize the impact of a tremendously difficult career field.