Asynchronous Online Courses
This online course is self-paced and fully asynchronous, meaning there is no instructor.  This course allows you to acquire new skills according to your own schedule.  Individuals will have 30 days to complete the course from time of your registration.  This course includes content and rich media, along with interactive activities to promote deep learning in an online format.
Please Note: This course opens upon registration for the online course.  You will have 30 days to complete the online course at the time or registration. 
All modules of this online course will close at 11:55 pm (EST) 30 days from the registration date.
$275.00 for ICISF Members
Psychology of Terrorism and Psychological Counter-Terrorism
This self-paced online course is designed to provide insight into the nature of the psychological aspects of terrorism and how the principles of psychological counter-terrorism can be used to mitigate its adverse psychological impact.
Individuals will review the history of terrorism, it's mechanisms of action, it's effects, and how psychological interventions can be used to mitigate its impact.

Program Highlights:
Define terrorism
Define psychological counterterrorism
List the three most common reactions to terrorism
List three types of terrorist weapons
Define the 5-T strategic planning model
Design an intervention plan after a terrorist attack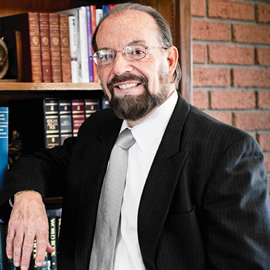 George S. Everly, Jr., PhD, CCISM
George S. Everly, Jr., PhD, CCISM is an award-winning author and researcher. In 2016, he was ranked #1 published author in the world by PubMed PubReMiner in the field of crisis intervention. He holds appointments as Professor in the Department of International Health (affiliated) at the Johns Hopkins Bloomberg School of Public Health, Associate Professor (part time) in Psychiatry at the Johns Hopkins School of Medicine, and Professor of Psychology at Loyola University in Maryland (core faculty). He is considered one of the founding fathers of the field of disaster mental health. He was a co-founder of the Dept of Psychiatry at Union Memorial Hospital and served on the management committee 12 years.